BrowserJet For E-Commerce sites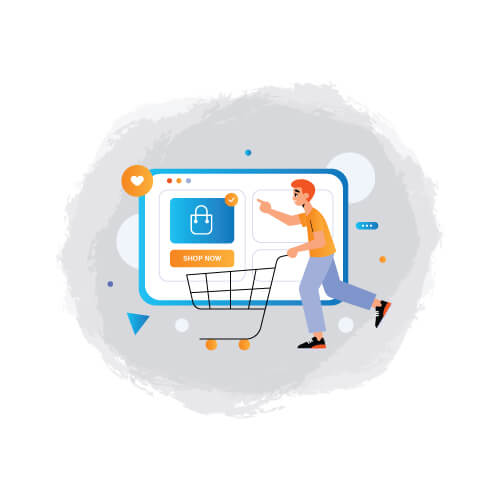 Data Protection
Data protection can never be emphasized enough, especially in this day and age. Technological advancements have not only armed business owners with the best tools but also hackers.

s With a VPN Browser, heighten security measures so that even when hackers extract your data, it would be of no value because of encryption. They also won't be able to trace IP addresses so they can't perform cyber-attacks.
Secure File Sharing
A common practice today is file sharing via the cloud, email, messaging apps, or workplace tools. This, without a doubt, is a convenient way to coordinate business efforts and procedures. The caveat is, it poses a great threat without the proper security measures.

VPNs work so that only authorized personnel have access to company files and sensitive information. Additionally, it does so without hassling employees with an added layer of work to secure the files they want to send or upload.
Secure Financial Transactions
Similar to sharing files securely, VPN also works wonders for online financial transactions. With an e-commerce business, it's normal to have bank accounts or e-wallets posted on your website. Unfortunately, it attracts cyber attackers knowing you'll probably be making online payments or transfers with those very accounts.

Ideally, online transactions should be protected with 256-bit encryption in addition to other protocols. This guarantees that every transaction is done anonymously and cannot be traced back to the source.
Remote Access
When employees are not physically in the office, it's harder to standardize security protocols. Remote workers are more likely to use their personal devices and connect to public hotspots while accessing company information.

VPN Browser make sure that no matter what connection employees are using to view private resources and data, they do so with a secure connection. The result is improved productivity and safety for all parties.
Geo-Independence
Even before the pandemic, outsourcing tasks is pretty much mainstream for many industries. Aside from securing remote access, a VPN is a way of avoiding situations wherein company resources are inaccessible because of network restrictions in a specific area.

For example, in countries with strict internet access laws, your employees will have difficulty reaching certain websites. With a VPN, you bypass these restrictions so everyone has a hold of necessary content anytime, anywhere
Run Multiple Accounts
Open as many sessions of the eCommerce site as you want with the help of a VPN browser. You get a different cookie jar for each tab so you can run many sessions at once. This allows you to create multiple accounts and profiles as you want.